Project Overview
The Capital District Gondola (CDG) will unite Albany and Rensselaer with a safe, direct and fun pedestrian and bicycle connection from the Rensselaer Rail (Amtrak) Station to the Albany Times Union Center. This primarily private $25M investment will provide New York's vibrant Capital Region with the first urban aerial gondola system of its kind in the United States.
CDG's environmentally sensitive "green" transportation system boasts near-zero emissions and will generate hundreds of jobs, increase workforce training, help increase tourist visits and spending, and stimulate economic development across the region.
The gondola will offer a visually stunning 5-minute ride high above the Hudson River, creating a dynamic urban feature that will eventually attract up to 900,000 one-way rides each year. This unique transportation mode and tourist attraction will be a catalyst for new visitor experiences, attracting people to live in the urban environment while offering new business opportunities in the cities, counties and region it serves.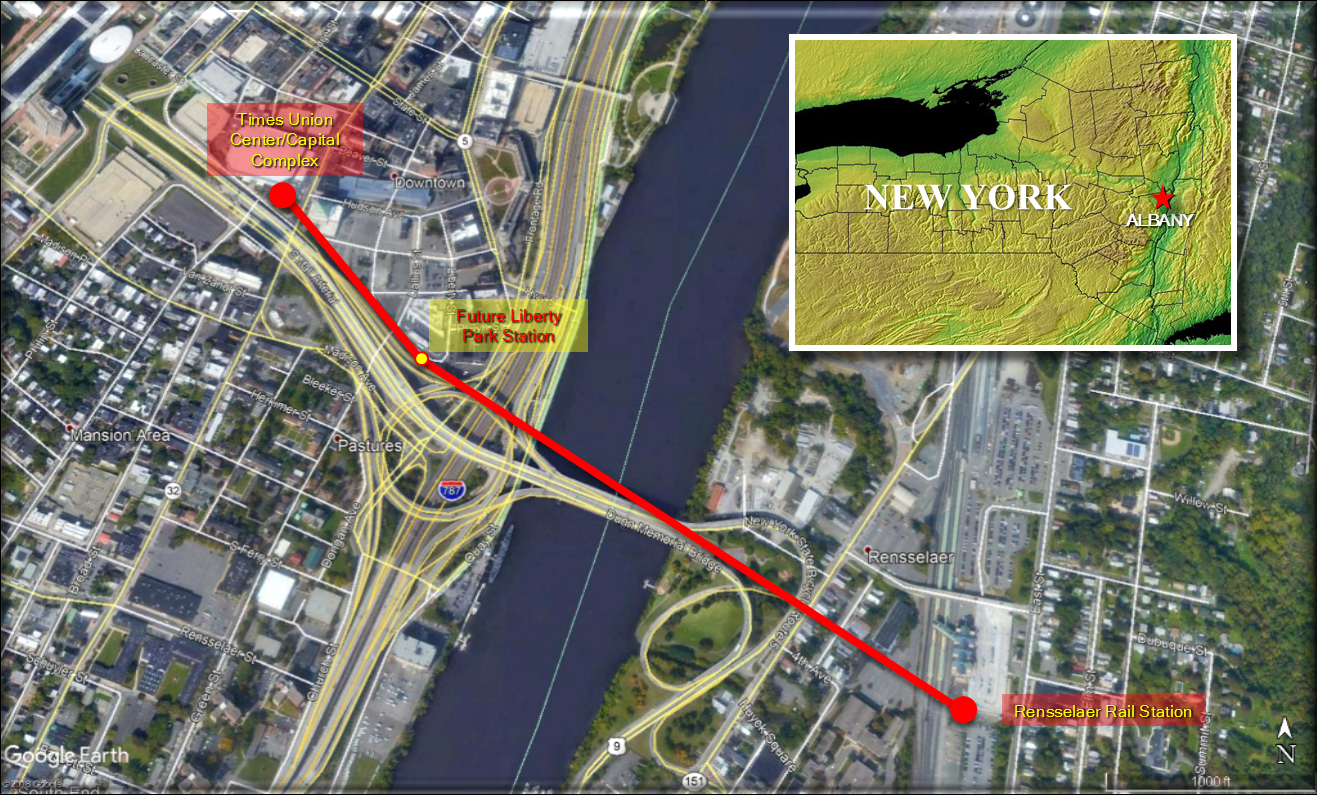 Fun Facts About Your Trip
Initial System Capacity will be 1,500 people/hour and can Double in the future based on rider demand
Travel from the Rail Station to Times Union Center is a Scenic 4.5-minute Trip
Cabins travel 14 mph, slowing in-stations for Boarding & Exiting
The system's initial 24 Cabins will arrive in Stations about every 24 seconds
Gondola Cabins comfortably Seat 8 people and can also carry 2 Standing
Cabins are Fully-Enclosed, Ventilated and Air Cooled, with Heated Seats
Cabins are ADA Compliant and include an External Bicycle Rack